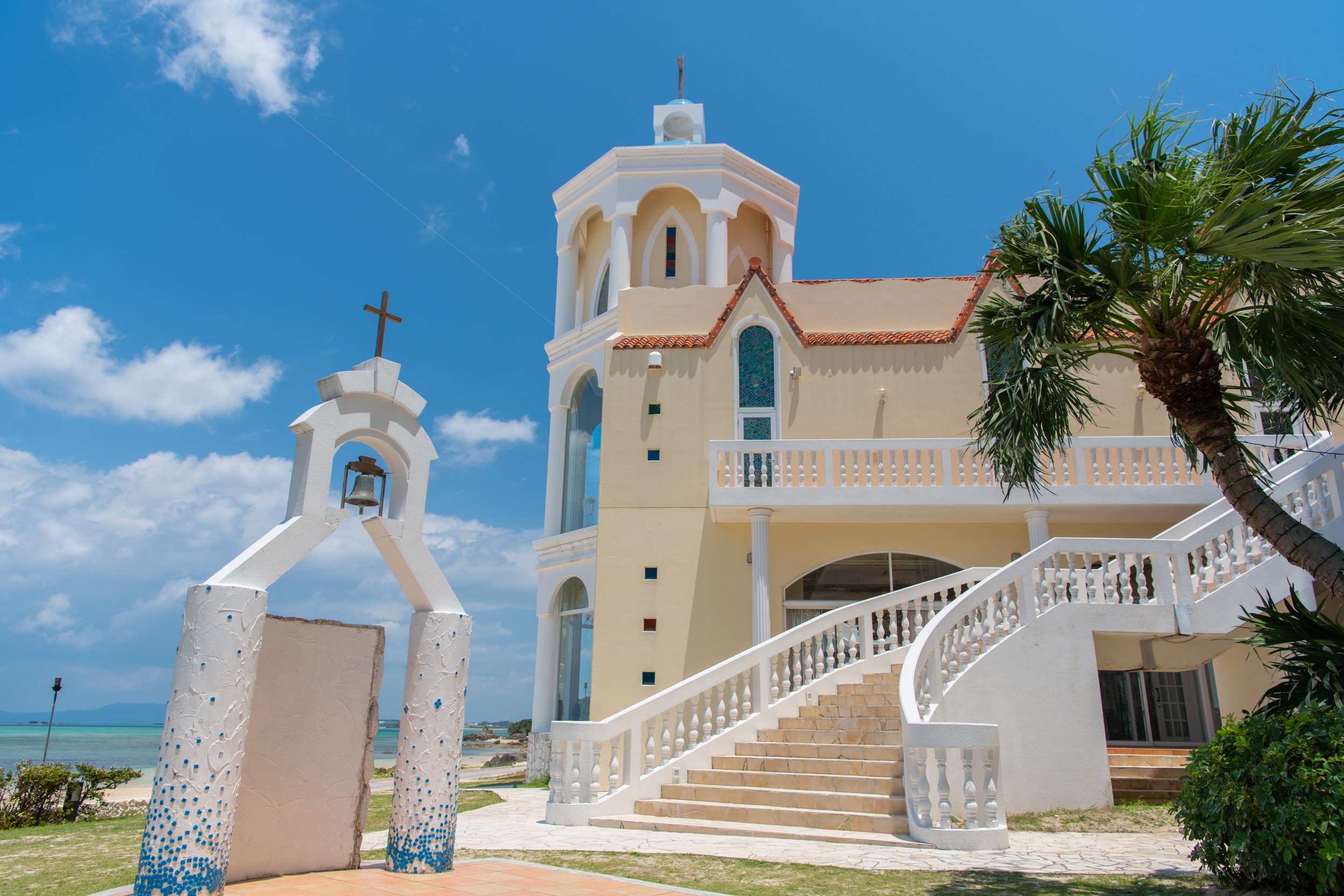 Welcome to the Rizzan Blue

Making the passage of time together for the happiest wedding stories in the moment of full of blessings while feeling tropical sea breeze in the magnificent Rizzan Blue on the west coast of the paradise resort in Japan.
10 reasons why Rizzan is chosen.

1. It takes about 40 minutes driving from Naha Airport to Rizzan by a car. (10 min. drive from Ishikawa express way exit.)
2. Rizzan is located on the west coast of resort area.
3. Rizzan beach received an award for "the Top 100 beaches in Japan" by Ministry of the Environment.
4. The beach with natural white sand stretching for 800 meters.
5. One of the biggest resort hotels in Okinawa stands just in front of the expanse of the ocean.
6. Stunning blue ocean view stretches out across the horizon from guest rooms.
7. Daily Okinawan entertainment.
8. The chapel by the beach is breathtaking.
9. Rizzan owns both large and intimate banquet rooms.
10.Luxurious wedding reception dishes are worth more than the price.
Facility / Service
Angels are blessing you

Bleu sky and blue sea

Memorial photo shooting
Access