Crystal clear sea water and blue sky. Plants with bright colored flowers and leaves.
The relaxing landscape of Okinawa,
rich in nature will gently embrace not only you but also your important guests.
A blessed moment which you will spend with precious people.
The sea behind everyone's smiles will look even shinier.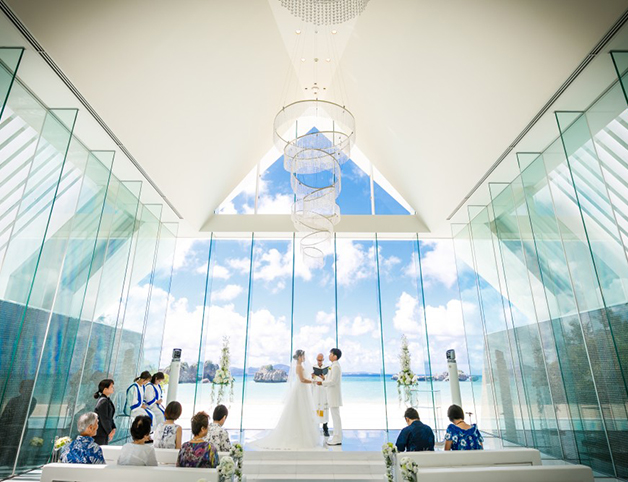 The most beautiful wedding ceremony at a place surrounded by the magnificent nature of Okinawa.
Everyone dreams about having an amazing resort style wedding under the endless blue sky while looking out over the sparking sea. Okinawa, an outstanding resort island in Japan, can make your dreams come true. Having a wedding ceremony at a breathtakingly beautiful place will be your treasure for the rest of your life for sure.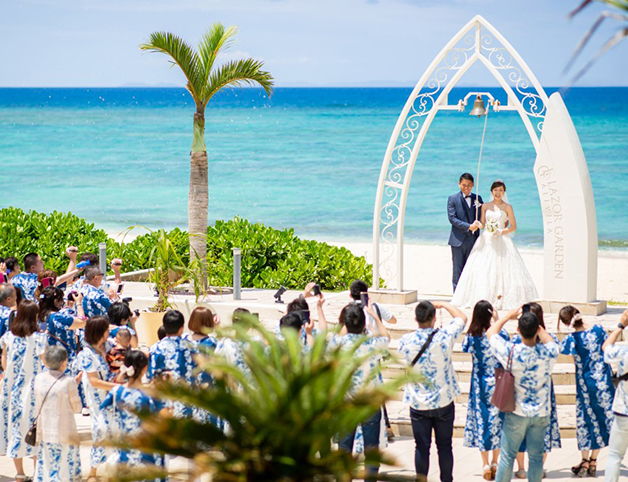 Enjoy a relaxing time in Okinawa with your precious guests.
The bride and groom are usually busy at their own wedding. Their family also tends to be busy greeting and taking care of guests. However, the resort style wedding in Okinawa will be different. Because the bride, groom and guests can sit close to each other, there is an atmosphere which makes them feel at home. Everyone can be relaxed because time passes by slowly in Okinawa. When they enjoy conversation with the beautiful scenery, the bond between you will surely deepen even more.