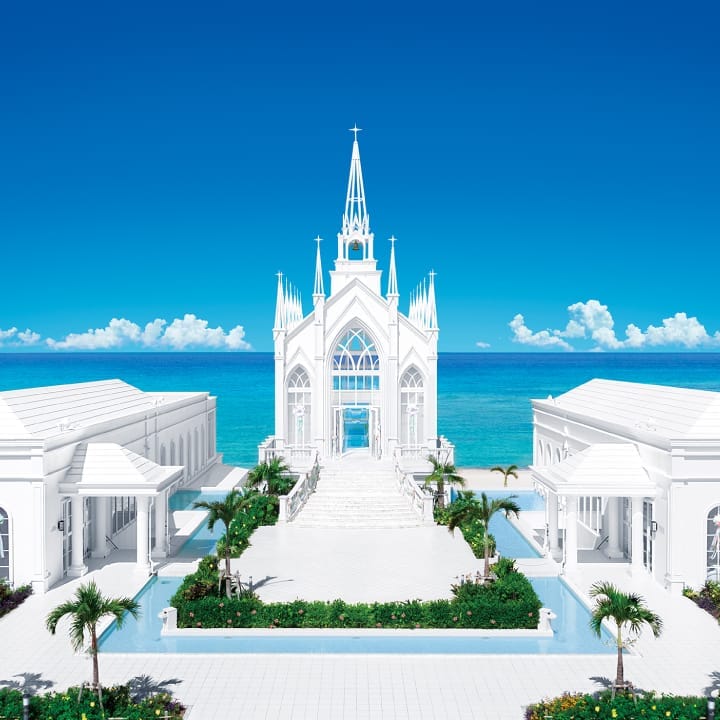 The blessings from the sun and the ocean.
Happiness will shine at the castle in the sky.
The most luxurious wedding stage embraces your ultimate love.
Facility / Service
The chapel of chalk, floating in the blue ocean.
Soaring spire, sparkling aisle.
Yomitan ocean and the sky bless the moment of your vow of eternal love.

The best stage for the blissful moment.
Elegant and extraordinary space with the
magnificent chapel, the bride's room in front of the ocean, and the lobby bloomed with the sun light.

We provide professional hospitality in the
party room with a private terrace.
The four banquet rooms are adjacent to the
chapel each have a spacious private terrace.
Please enjoy the special cuisine.
Access