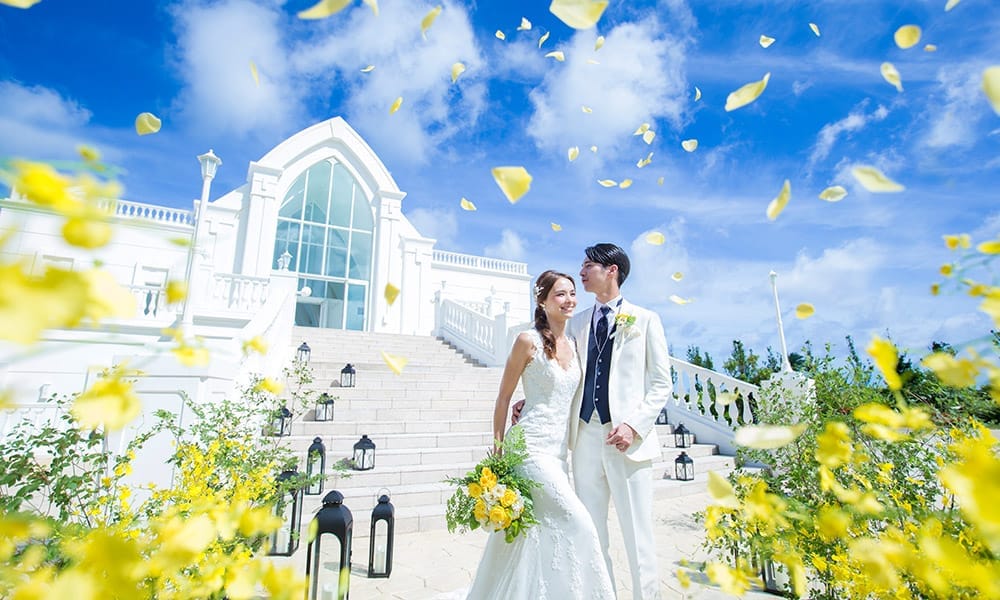 An overwhelmingly large resort space with graceful modern sensibility.
The ocean view chapel of chalk soaring on the tip of the cape.
Spend a supreme moment on a stage where all of the resort wedding completes.
Facility / Service
A white sanctuary where fuses grandness
and British Modern.
A noble white's chapel standing on the cape's garden.The altar fronting the horizon, great staircase like a palace.Classic and modern fuses, and invites you to the white sanctuary.

The only location in the whole world,
suitable for sophisticated wedding.
The ocean blue expands beyond the green leaves rustle in the wind.
The chapel and the hotel with British elegance,
every scene will be engraved on your memory.

This colonial style hotel faces "Tiger beach",
a famous beach for its transparent water.
Our relaxation facilities are surely cover your need.
In addition to the ocean view in every room, there are 4kinds of swimming pool, esthetic room and gym.
We are proudly sure that our guests will be satisfied.
Access