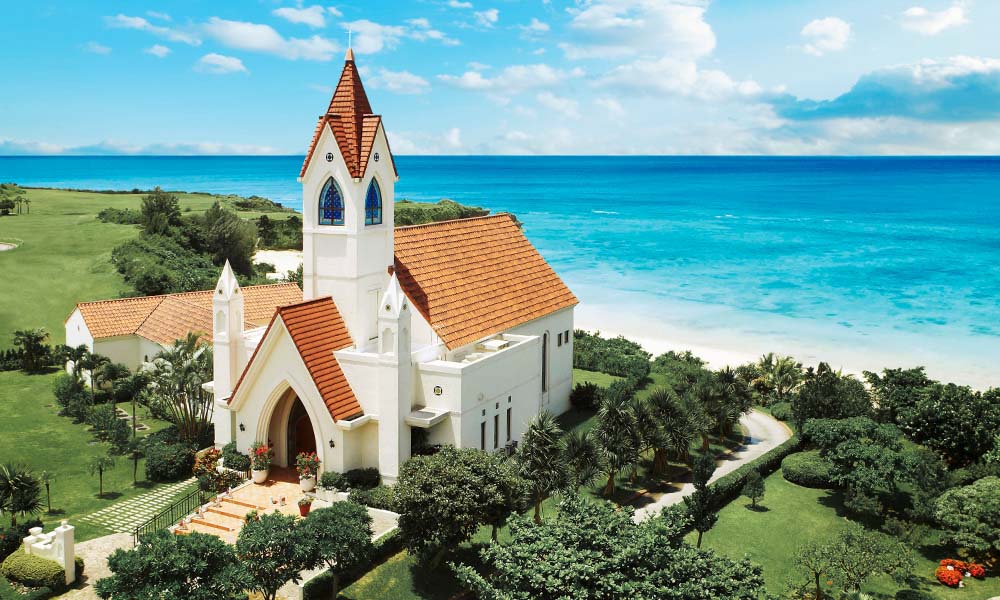 The sacred place with a remnant of medieval Europe.
Make a vow for the everlasting love in front of the most beautiful ocean and bright green.
Warm tears and heart touching happiness become an irreplaceable treasure.
Facility / Service
Cathedral with an exotic atmosphere.
The red roof shines in the brilliant green
and the ocean. The sound of church organ
and choir's song echo in the Spanish colonial
cathedral.Garden wedding is also available!

Hotel NIKKO ALIVILA is just like an art museum.
A corridor full of natural lights and an elegant interiors are perfect for location photography.
The scenery takes you to the world of artwork.

Fusion of the great nature and cross culture.
Surrounded by the unique resort scenery.
Southern European lobby, the patio facing the East China
Sea, and the white stairs.
The high quality resort scenery gives smiles and excitement
to the guest who visit this place.
Access