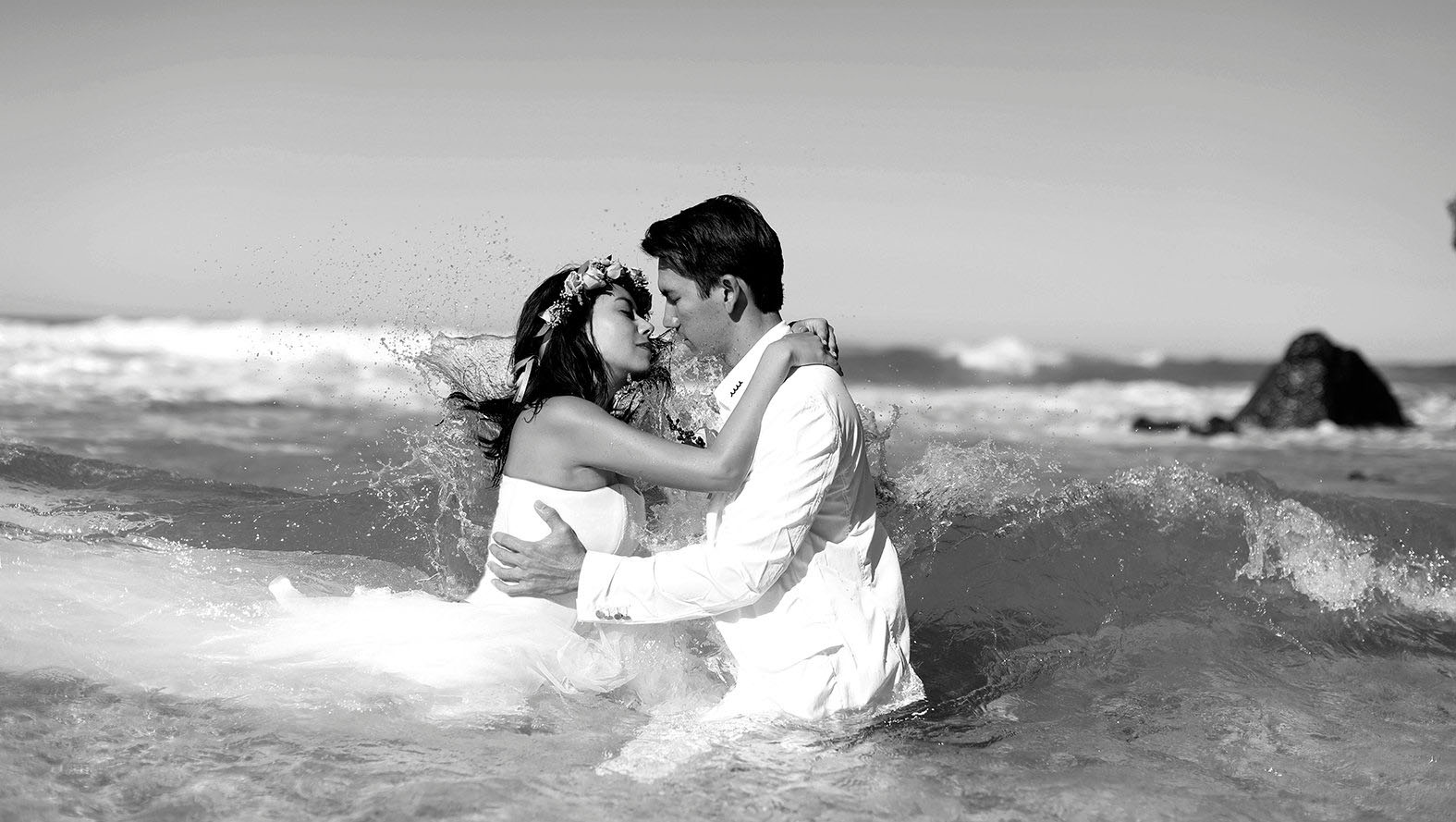 Marine Photo Wedding offers an "Once in a lifetime" experience for those who would like leave a special and an emotional moment of an island mariage.
Marine Photo Wedding, it theme is water and nature.
We communicate with you and make an original photo wedding plan just for two of you.
Facility / Service
3 differences of Marine Photo Wedding.
1. By using wetsuits material, it makes our dress possible to use in water.
2. Not only sea, also on mountain, Marine Photo Wedding turns every places into photo locations.
3. We create original plan for you through communication.

Our Marine Dress "ALLIES" is made from wetsuits material, and it makes possible to have wedding party and photo on a beach and also in-water ceremony and collaborate with various marine activities.
Marine Photo Wedding is beyond the limit and gives you more freedom.

Marine Photo Wedding provide various option plans to maximize its freedom. SUP (Stand Up Puddle), marine jet, boat cruise and party, sunset and drone shooting, etc. It would be possible to create your original plan, from active marine shooting to slow-time nature shooting.
Access