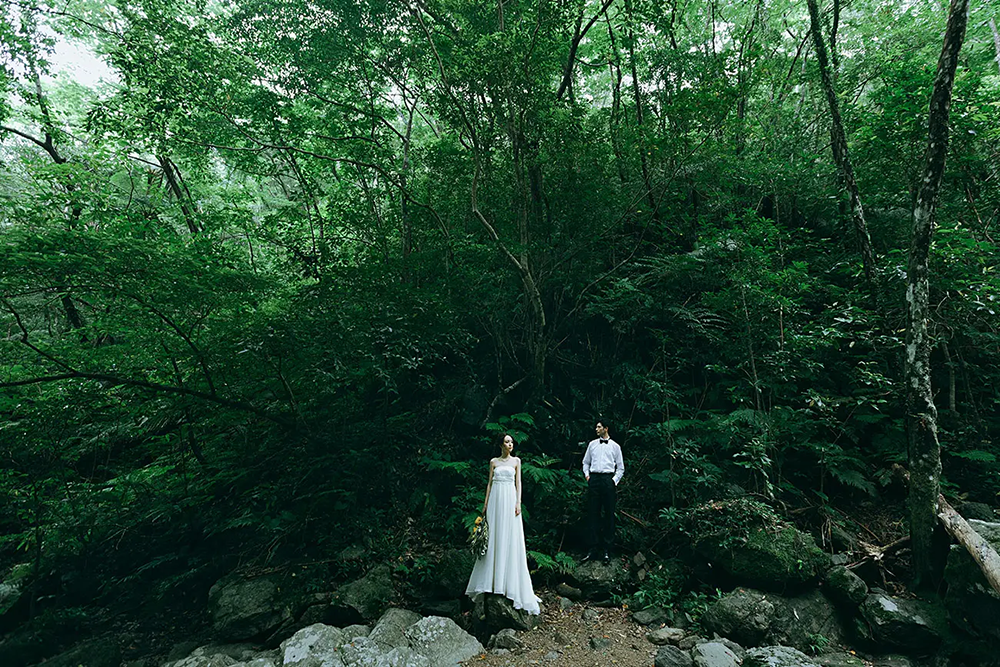 A team that draws out the thoughts and commitments of customers and gives shape to customers' thoughts with more free thinking regardless of the frame.
The creative team will deliver creative photos with creative ideas.
Facility / Service
Photo wedding is one of the marriage styles that leaves the two "now" in the picture.
Wedding dresses are popular with couples who don't have weddings or receptions but want to keep a memorable piece. We offer a wedding ceremony that will not fade and you will want to look back over and over again against the backdrop of the blue sea and sky of Okinawa.

[Enjoy choosing costumes from a wide variety of costumes to suit the shooting scene]
You can choose the one that suits you from a wide variety of costumes and accessories! It is one of the pleasures of photo wedding that you can choose the costume according to the shooting location. The stylist will support you in trying on the clothes, so please feel free to leave it to us while having fun!

[Shooting at chapel or location]
Not just studio shoots! It is very popular to shoot locations in various places such as chapels, beaches, tourist attractions, natural scenery and towns by jumping out of the studio.
You can also take a picture of them at the place of their memories.
Access